KP Dressage
Welcome to the website of Karin Persson, a professional international FEI dressage rider originally from Stockholm, Sweden. In 2013 Karin relocated from Sweden to US and is now head trainer at Stonebridge Sport Horses. Karin and team Stonebridge share their time between Bedford, New York and Wellington, Florida. Karin is a very experienced rider and trainer and has spent almost her whole life with horses. She started to compete in both dressage and showjumping as a teenager but was very soon passionated about dressage. That passion has grown and she has also become a devoted and appreciated trainer of both younger and more experienced dressage horses. In January 2012 Karin took the decision to leave her career in IT and banking industry and go back to full time with horses. Look around to find more information about Karin, or follow her on Facebook, Instagram or Twitter.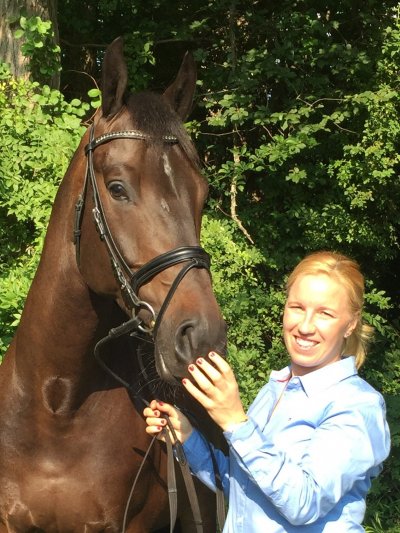 Latest News: 
May 20-21: A successful first show up north for the season, in Saugerties. Highlights were young star Prozack who was third on Saturday and won on Sunday in his first Third level tests ever ridden by Karin. Amelia and Perazzi dominated the Junior test with the super score 72.7 (!) the second day!
May 13-14: Clinic with Ulf Moller at Stonebridge Sport Horses 
March 31: Heading back north to Bedford after a successful season in Florida. Karin, Stina, Amelia and Hannah all had a rewarding and successful season. 
December 22: Lovely article about Karin and her junior program in Dressage headlines. Thank you Betsy LaBelle!
November 12-13: Karin went back to Montreal, Canada to teach an appreciated clinic at Bellevue stables.
October 21: Liam is announced as the Year End Award winner! He is the highest average scoring 5 year old in the US 2016!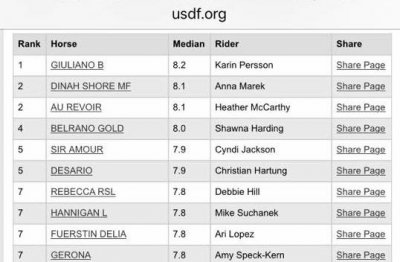 October 17-18: A second clinic at the farm with dr Ulf Moller - what a privilege!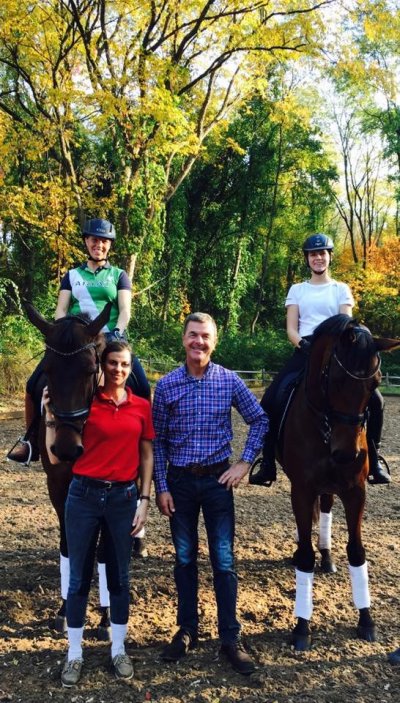 October 6-8: Stonebridge sport horses shopping for the future at Swedish elite foal auction at Flyinge, Sweden.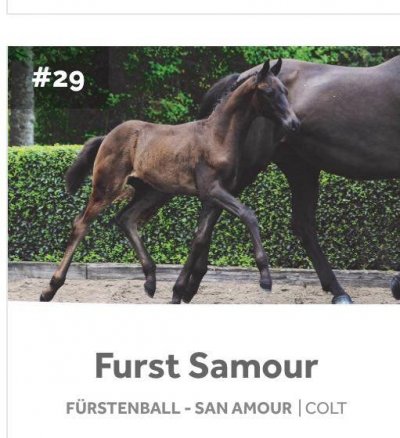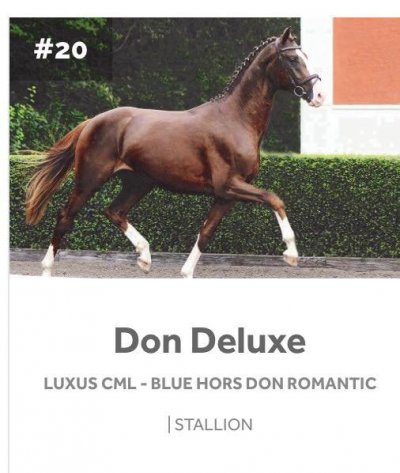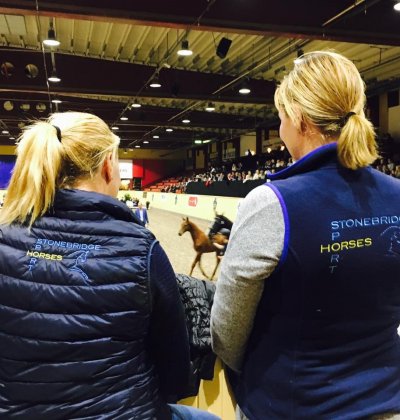 September 29-30: Karin and Giuliano B won both classes for 5 year olds at the prestigious show in Devon PA. They were also highest scoring among all the young horses (4, 5 and 6 year olds) at the show. Karin's student Amelia did her second international show and yet again she won both classes with scoring lmost 70 and 67%. This leaves Karin's junior students unbeaten in all international shows in Northeast area this fall!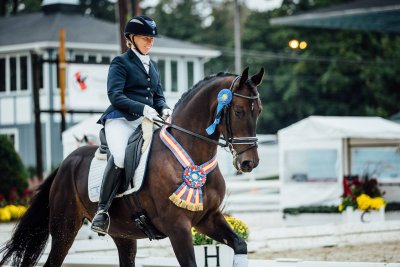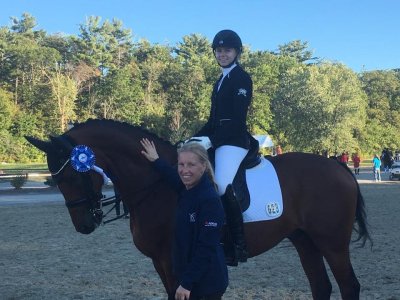 September 22-24: Saugerties, NY. Karin's junior student Amelia Devine did her first international show ever on her gelding Perazzi. She won both classes scoring 70 and 69%! Karin also showed Cindy in her first Intermediate 1 and came in third with a score over 65%. 
September 19-20: Chris Theallet clinic at the barn
August 25-28: National Championships in Chicago! Karin and Liam (Giuliano B) were reserve champions in the final for the best 5 year olds in US! With an average score of 84.6%! Also Karin's junior student Amelia Devine did her first national championships for juniors. https://www.chronofhorse.com/article/five-winners-crowned-us-dressage-championships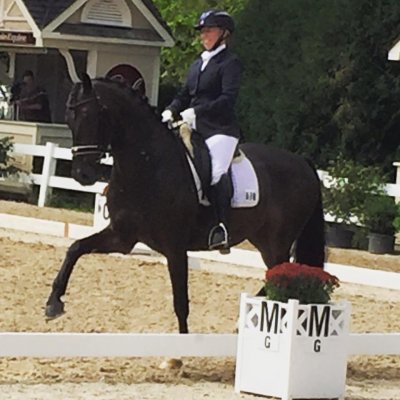 August 19-20: Karin's student Asia Ondatjee Rupert swept the international show in Saugerties, NY. Asia was unbeaten through the whole weekend on her two horses Firmamento and Tweltfh Night in the Junior CDI!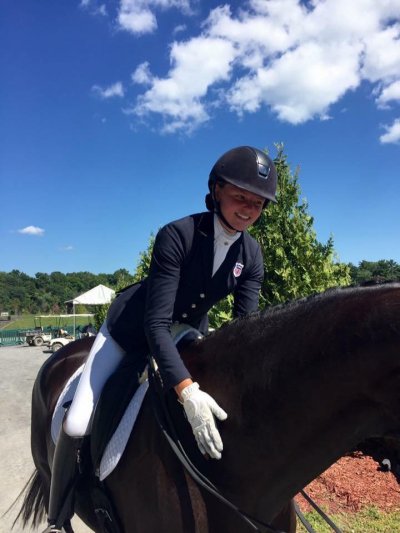 August 11-12: Succesful clinic at the farm with Dr Ulf Moller - one of the best dressage trainers in the world! We are so grateful he came to us and made us raise our bars. Karin did a super job with Liam and Cindy!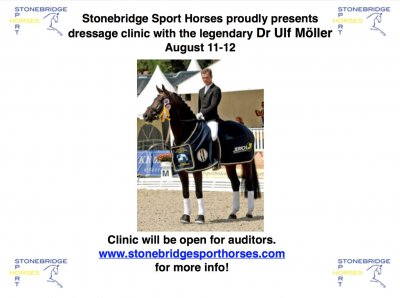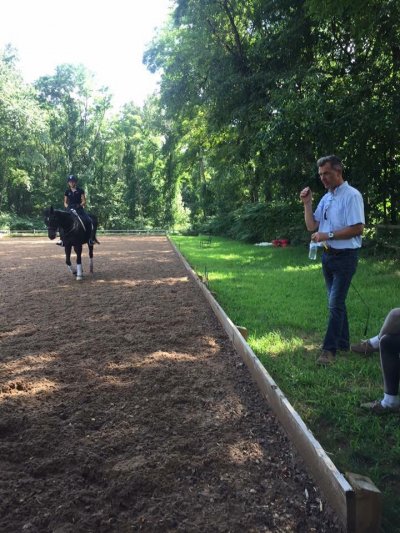 August 5: Chris Theallet clinic. Open clinic between 12pm-5pm.
July 31: New sales video of Stonebridge Cindy. See Horses for sale.