About
Karin is an experienced and succesful international FEI competitor and trainer. From 2013-2018 she worked as head trainer at Stonebridge Sport Horses. Karin and team Stonebridge run their operation out of Bedford, New York, right on the border to Greenwich, CT. Karin has previously worked and trained both in Sweden and in Germany. She offers long experience training with some of the best trainers. For example she has kept her horses and trained with World Cup Winner Louise Nathhorst for almost 20 years. Karin's philosophy reflects a classic training style and she believes in training correctly from the beginning in order to achieve true harmony with the horse. She and her students have enjoyed success at all levels of showing from L classes to Intermediare II as well as in young horse competitions. Karin is one of few trainers in the area that can offer lots of experience training juniors and young riders to highest European standards (European and Nordic-Baltic Championships) as well as succesfully producing horses from young horse all the way up to highest level. 
Karin is based in a well equipped stable that offers all the amenities a horse and rider competing at any level might need. Excellent feed and footing combined with a fitness program that includes turn out and trail rides keep the horses physically and mentally sound. Karin's team includes some of the best veterinarians, farriers and chiropractors in the area, and she strongly believes you can not be better than the team you surround yourself with. 
Goal
Karin's goal as a rider is to become the best rider she can possibly be, seeking to constantly develop and improve her ability and skills as a rider. She wants to be able to bring out the best in every horse that she trains. One of her strengths is to do this in accordance to each horse's individual condition in a sound and positive way, striving to make the horse like the training as much as she does. Her goal as a competitor is to compete at highest international level.
If you want to read more, just follow the links below: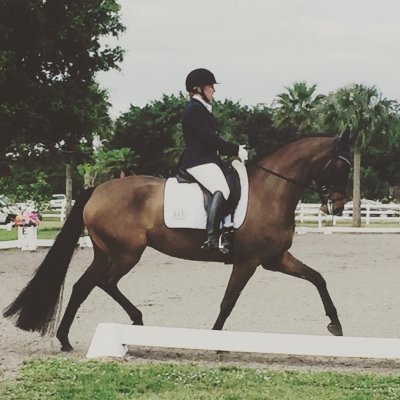 Contacts
Karin Persson 
Phone:  +1 914 217 6944 (US)
Email: kpdressyr@gmail.com