Horses For Sale
 We currently have room for new sales horses. If you need help selling your horse don't hesitate to contact me!
SOLD!
Stonebridge Cindy - GP Prospect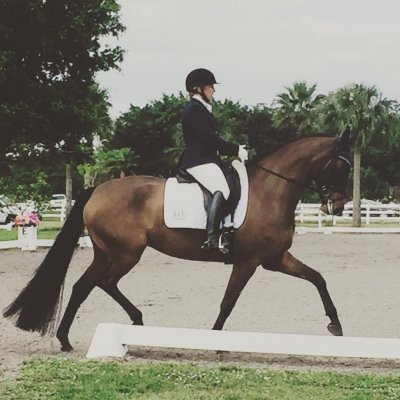 SWB mare by Black coffee. Born 2007, 16.2hh. Cindy is a real top quality mare who shows great talent for piaff and passage! She was rewarded with a 10 (!) for the trot as a 3 year old, and she was also top 10 in Scandinavian open as a 6 year old. She has a full show record where she showed 4th level scoring 73-74%, she won her first weekend in Prix St George with 70.3% and got third place in her first Inter1 ever! Super ridability and a total sweetheart! So much fun to ride, She's absolutely a horse for a professional to bring along all the way or for someone to take right to the small tour CDI ring.
Video: https://www.youtube.com/watch?v=LArECSEI0I0
Prozack Folhoj - top prospect for the international ring!
 
DWB gelding by Blue Hors Zack - Blue Hors World Cup,  Born 2010, 16.3hh. Prozack's father is the very successful breeding stallion Blue Hors Zack. His offsprings, for example Sezuan, are currently making big impression in the international dressage rings. Proack is a beautiful and modern type with long legs and he is rideable, sensitive and forward and tries his hardest to please his rider. He shows natural talent for piaffe and passage, he just started to play with these movements. He won his first show in Third level. He is absolutely a horse to train and bring up the levels for a professional or an ambitious AA or Jr/YR.
Video: https://www.youtube.com/watch?v=67WpP4bebzs
Baltazar - Competitive GP horse 
 
"Butters" is 17hh gelding 2003 by Idocus x Notaris.
He was 5th in the country in 2016 at 12 with scores over 70%+ also Region 8 Reserve Champion. He placed 2nd and 3rd in the CDI medium tour at Devon and has recently moved up to GP with scores up to 73%.
He's just Starting his GP career so there is still so much room for improvement. He's a super fun guy with a great work ethic very exciting horse for pro or AA to ride. Exceptional candidates for U25 and AA CDI GP.
No soundness issues
Video: https://www.youtube.com/watch?v=SRrZVIXU_g8
​Firmamento - GP prospect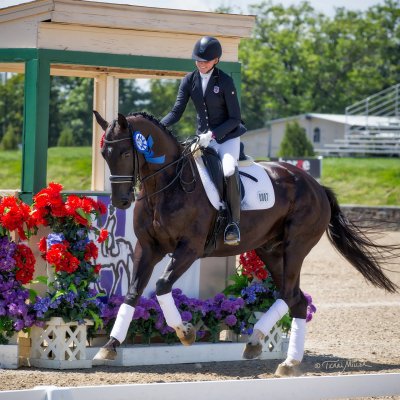 Hanoverian gelding by Don Crusador. Born 2007, 16.3hh. Top quality horse with international success. Competed in the European Championships for juniors. Competed PSG with scores in the 70s. 
Video: https://www.youtube.com/watch?v=eNf5dHFPPbQ&t=64s
Twelfth Night - Small tour Mare by Gribaldi

KWPN mare by Gribaldi. Born 2003, 16.1hh. Twelfth Night is a very beautiful and expressive mare. She has competed successfully to Intermediate 1. She has been highly placed at Juniors CDI and championships. She is very confirmed in all small tour work and also schools the one-tempis and playing with passage and half steps. She is sensitive and very fun to ride and would be a perfect match for a confident rider who wants a competitive horse for small tour or junior/YR!
Video: https://www.youtube.com/watch?v=ThvwSdYrH6Q
Beaumonde

KWPN Gelding by United. Born 2006 and about 17hh. Flamboyant mover and a real eyecatcher. Has competed 4th level with 73% and Prix St George with 69%. 
Video: https://www.youtube.com/watch?v=LWQvu1uLggw
Cortison
​
SWB Gelding by Cortez - Lane Court xx. Born 1998. 16.3hh. Top quality school master. Very successful in the CDI ring small tour with many ribbons. Competed Int B. Bronze in Swedish championships for teams.
To see some of the horses I trained and competed before press the link below:
Contacts
Karin Persson 
Phone:  +1 914 217 6944 (US)
Email: kpdressyr@gmail.com