Oldnews
20131010: Check out new video of Curt! http://www.youtube.com/watch?v=-uchtYCj2TU. 
20130921: Curt and Karin really rocked the Neda Fall Festival in Saugerties! They showed in Intermediate 1 and the result was 1 and 2 in the two classes they entered! First day they had an average of 69% and one of the judges gave them 72%!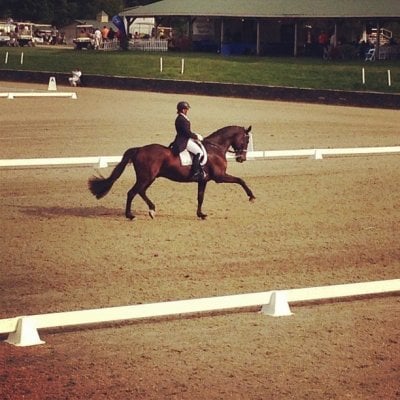 20130617: Curt and Karin finally at the HITS shows in Saugerties. First day went too tense and too many mistakes. Second day they did a very nice test in the same class, Intermediate 1, and scored almost 69% and finished up third among very good competitors!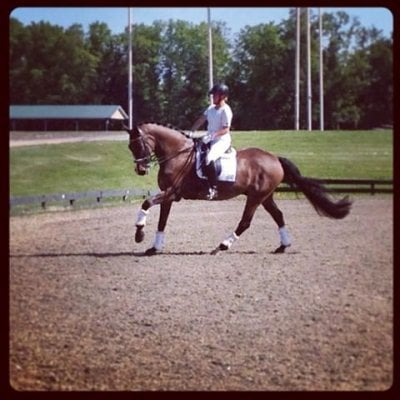 20130526: At a rainy but succesful weekend in Saratoga Karin showed Christina Devines 4 year old riding pony Bonne Caspian for the very first time. The young pony behaved perfectly well and scored 73.5% in his first test and received six 9s, among other for his gates! Christina and her daughter Amelia also showed their horses Picasso and Ivan and brought many ribbons back home. 
20130201: Karin and Curt (and Hector) relocates in US! Karin is from now on a rider and trainer at Sunnyfield Farm in Bedford outside NYC. She is also available for lessons in the area and to have horses in traning.
20121209: Karin and Curt made an in-official debut in GP Kür at Hogsta Dressyrryttare's Club Championships to music from Studio 54. Judge was 5* international judge Gustav Swalling.
20120930: Good TH to his third show. Behaved perfectly well, less tense and with nice rideability! Best test so far, still 68% and this time 4'th placed of 38 participants.
20120923: Karin and Good TH in the show ring for the second time. Good was less spoky than first time and seemed to enjoy it! A few mistakes and still 68% reached to a second place among 40 riders. Good got 8 for his gaits and really positive feedback from the judge.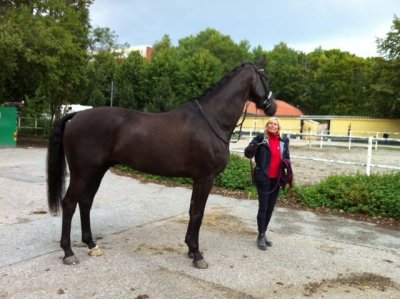 20120916: Curt and Karin scored 68% and were 8'th placed among very good competitors in Intermediaire 1 at Djursholm elite show. For results check here: http://online.equipe.com/sv/competitions/5048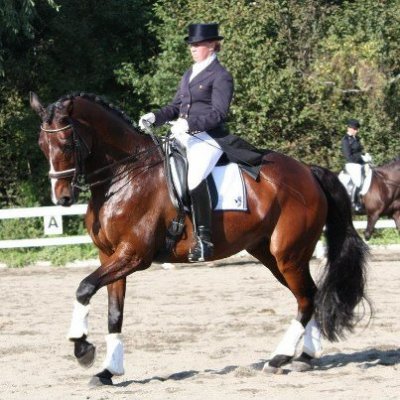 20120915: Bonne Caspian, a riding pony stallion bred and owned by Karin's sister Lisa, was superior among the dressage ponies at the qualifications for three years old. He received 50 points as a dressage talent and 49 points as a jumping talent. Caspian has absolutely top european blood lines when it comes to dressage. His mother is the legendary Orchard's Bonne Louise who are mother, grand mother and grand-grand mother to many of the high scoring licensed stallions in Germany and Netherlands. We are looking forward to the finals by the end of September!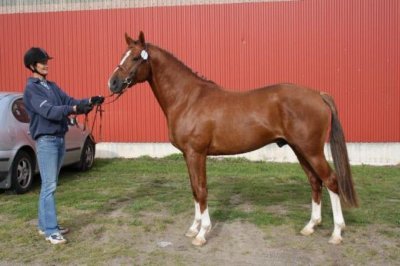 20120909: Good TH, a 6-year old gelding out of Toopasch (out of Jazz), owned by Finnell family made his debut today. He behaved perfectly well, especially when considering it was his first show ever. He got great feedback from the judges and won his class with 68% even though there were some mistakes in the test.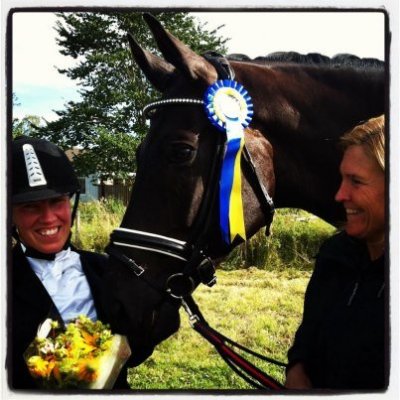 20120819: Bronze in Swedish championships for teams! This weekend Karin and Curt were back in the show ring as a member of team Hogsta in the Swedish championships for teams at fabulous showground by Ericsbergs Castle (www.sommardressyr.se). Members of the team were also Clara Espinosa (manager at Louise Nathhorst dressage stable) and Emma Karlsson (stand-by for the Swedish team in HongKong 2008). Clara and Emma rode the younger horses Gordon and Midt West Casino in MSVA:1 while Karin and Curt were the last to go in Intermediare 1. There were 18 team in the qualification class and only five to the finals. Team Hogsta were fifth placed in the qualification but improved in the finals to  reach the Bronze medal!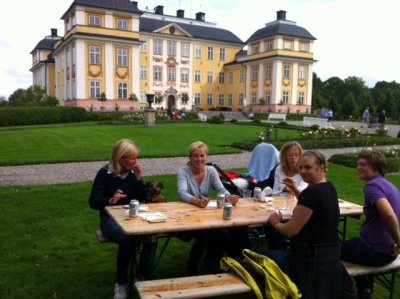 20120812: Karin's 14 years old student Saga Ahl was second placed in the Swedish finals for 4-years old dressage ponies, scoring 85,6%! The pony Bonnie Boghardt has excellent blood lines and was bred by Karin's sister Lisa and sold to Saga last year. Congratulations to the young and talented rider who has done a great work with this wonderful pony! We are so curious about their future!
20120625: After a short break from competitions Karin and Curt went to Skåne to participate in "midsommardressyr" at Everlöv Dressage Stable. After a struggling start in Intermediaire1B and Prix St George they made a really nice round in Intermediaire1 and ended up 5'th placed among really good competitors, scoring 68,2%.
20120522: Curt has now climbed to no 18 on Swedish ranking list!                              http://tdb.ridsport.se/horse_rankings?age_end=100&age_start=0&category_id=5&discipline_id=1&time_span_end=2012-12-31&time_span_start=2012-01-01
20120520: Yet another great weekend at Djurgården, Stockholm. Karin and Curt were 6'th placed scoring 67,9 in Prix St Georges on Saturday. On Sunday they had a great round in Intermediaire 1 scoring 69,2 and 3'rd placed!
20120515: Curt is at the moment ranked as number 30 among Swedish Dressage horses! http://tdb.ridsport.se/horse_rankings?age_end=100&age_start=0&category_id=5&discipline_id=1&page=2&time_span_end=2012-12-31&time_span_start=2012-01-01
20120506: Karin and Curt had another great weekend in Dagstorp. 4'th placed in Intermediaire 1B on Saturday, scoring 64,6%. On Sunday they scored 66,7% in Intermediaire 1 and ended up as 3'rd!
20120428: Karin and Curt made their second performance in Intermediaire 1B in Gnesta and were 3'rd placed, scoring 64%.
20120415: Karin and Curt had a good weekend in Högbo. 68% and 2'nd place in Saturday's Int1, only one point from winning. Sunday was debut in Intermediaire 1B where they made a nice round and scored 63%.
20120401: A good weekend at Segersta! Saturday Karin was really happy with Curt's ridability in the test, but they had a few mistakes in the walk. They scored 67,5% in St George and were 7'th placed. On Sunday they scored 67% in Intermediaire 1 and were 7'th placed again.
20120304: First competition of the year for Karin and Curt in Södertälje. Curt was really fresh and they scored 66% in Intermediaire 1.
The blog is continuously updated with news (in Swedish):